Custom Challenge Coin Options
When it comes to making your custom coins unique, militaryCoinsUSA.com offers a full range of coin options to make your design truly yours. Choose from custom shapes, cutouts, edge cuts, 3D designs and metal styles to create exactly the coins you want.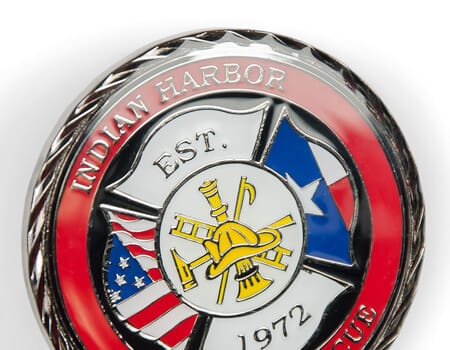 Epoxy Coating
Cover your coins in a clear epoxy coating for added protection against scratches and dings. An epoxy coating will keep your coins looking fresh and new for years to come.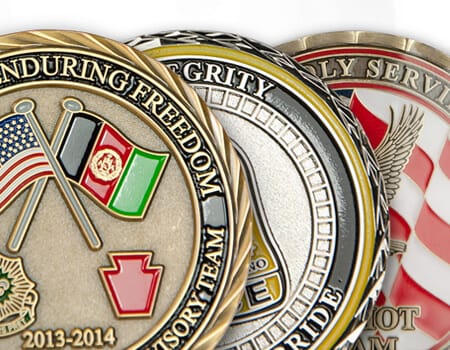 Diamond Cut Edges
A special diamond-cut edge pattern around your coins. Patterns include wave cut, rope cut, or cross cut. Diamond-cut edges add another layer of detail to help them stand out even more.
Keychain Attachment
A keychain attachment makes it easy to show off your coins by attaching them to an item you use every day. Keep your coin with you at all times!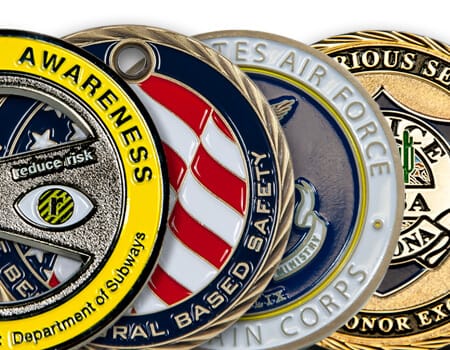 Additional Colors
Up to five colors are included on your coins at no extra cost. Want more than five colors? We've got you covered! Additional colors are available for a small extra charge. Get creative!
Antiquing Effect
Adding an antique effect gives your coins a striking vintage look. An antique effect adds another layer of detail to your coins that can help them stand out in a crowd.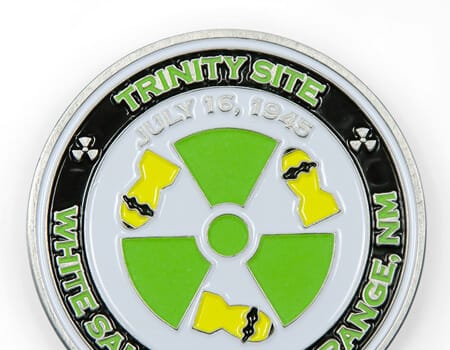 Glow In The Dark Enamel
Want some extra shine on your coins? Add glow in the dark enamel! We'll add a layer of special enamel paint to the areas you specify on your coin, giving your design a striking glow effect.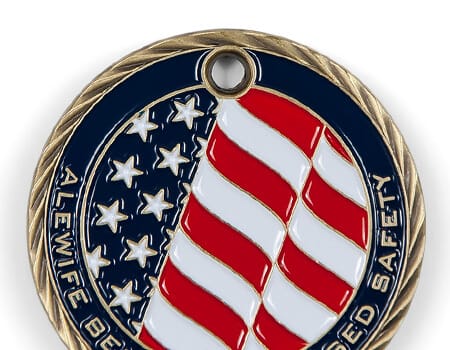 Cut Outs
Not all coins are meant to be round. Kick your coin design up a notch with cut outs or a full custom shape that's tailored to your needs. Custom shapes and cutouts make your coins unique!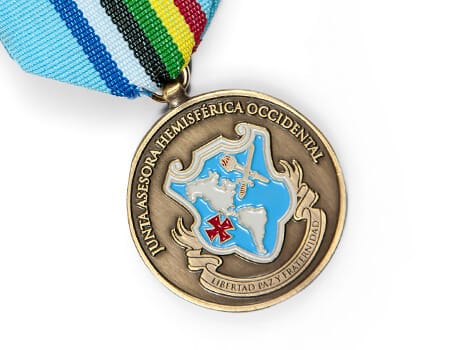 Medal Ribbon Attachment
Using your coins as awards or medals for an achievement or championship win? Add medal ribbons so recipients can wear their coins with pride.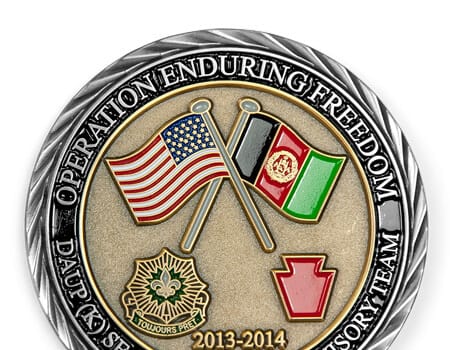 DuoTone Metal
Can't decide between silver or gold metal for your coins? Why not both? Choose DuoTone metal and include both metals on your coin, whether on separate sides, or even on the same side of the coin.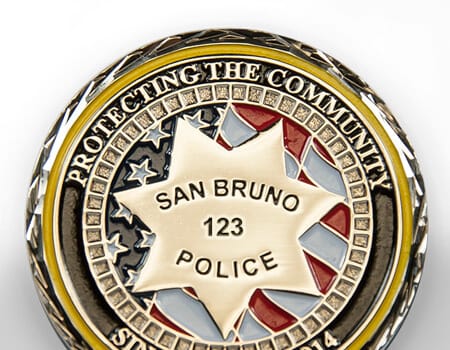 Sequential Numbering
Have a limited-edition coin that's going to be a collector's item? Add sequential numbering to your coins so people know just how rare their coin is!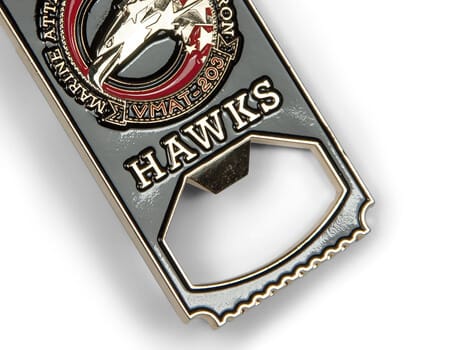 Bottle Opener
Part of the tradition surrounding challenge coins says that the last person to produce a coin during a challenge must buy the next round of drinks. Always be ready by adding a bottle opener shape to your coin design!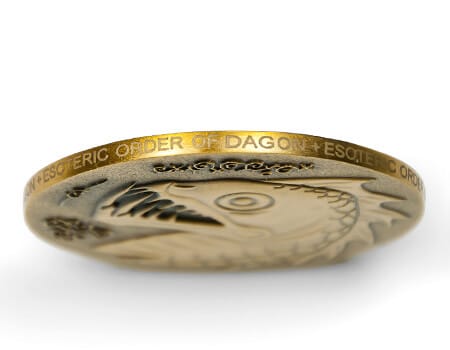 Engraved Text
Most coin text is part of the mold and is raised above the surface of the coin. However, if you're looking for something different for your coins, add the engraved text option and we'll engrave your text onto the surface you choose.