Family Event Custom Coins
Rick Cundiff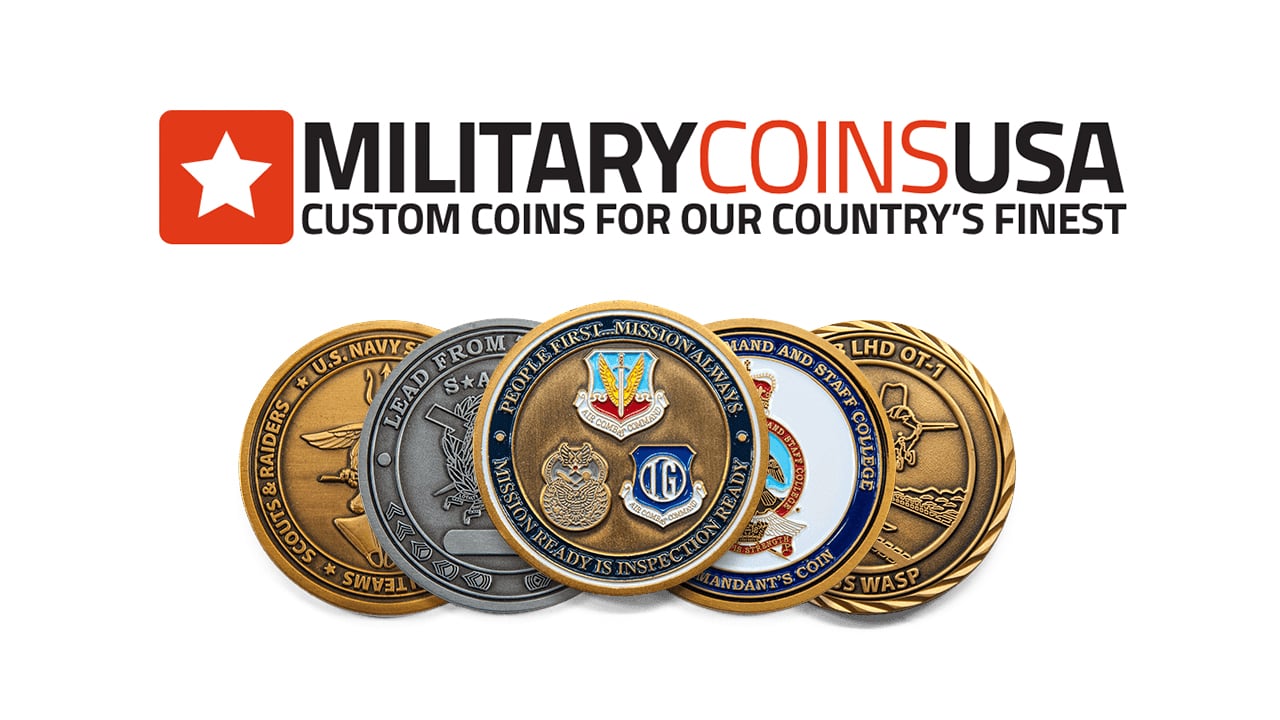 You know custom challenge coins are an outstanding means to commemorate military performance and achievement, as well as a good way to promote a brand or logo. What you might not realize it that they're an excellent way to mark events such as births, birthdays, retirements, marriages and more with family event custom coins.
Just as they do for military deployments and academic achievement, custom coins can become treasured keepsakes for family events such as graduations, milestone birthdays, the birth of a grandchild and more. At Military Coins USA, our talented graphic artists will work with you to create the ideal coins to commemorate joyous family memories.
Designing Your Family Coins
While it might seem challenging at first to design a family coin, it's really easy. You can use a family crest, a photograph or virtually any unique design you want. If you can imagine it, our artists can make it happen.
Keep in mind what you want to celebrate and the person(s) involved. If you're creating coins as wedding favors for example, you can add a photo of the bride and groom on one side and the date on the other. You can even add a favorite saying, quotation, Bible verse or other text as well.
Photos also are great for coins honoring special birthdays. Whether it's for a 1-year-old, a 21-year-old or a 50-year-old, a picture will make the coin a special treasure for years to come.
Consider how many coins you'll need. You'll need quite a lot for the big family reunion. It's always a good idea to get a few extra but don't go overboard, If you want custom wedding coins, decide if you want one for each guest, or just enough for the wedding party. Think outside the traditional uses too. Why not Save The Date coins?
Options and Finishes
Military Coins USA offers options to personalize your designs even more, and give them extra flair. You can choose from a wide selection of possibilities, including translucent enamel, sequential numbering, custom edges, cutouts and more.
We can create your coins in just about any shape or size, not just round or square. Just let us know what you want, and what family event you have coming up.
Last but certainly not least, we offer a choice of metal colors and finish styles. We feature copper, brass, black nickel, silver, gold, or duo-tone styles. Whatever you want to do, our super-talented team of artists will help you choose the perfect add-ons for your design.
Military Coins USA: Your ONE Source for Great Coins
At Military Coins USA, we specialize in one thing – top quality custom coins at unbeatable prices. We're proud to offer the finest coins you can get at the lowest prices you'll find anywhere.
Our artists are the best in the business. We'll work with you to create terrific looking custom coins for any event or occasion that the recipients will carry and display proudly, no matter what kind of family event you want to commemorate.
We're committed to offering the finest customer service in the world. That's why we back up everything we sell with our 100% Satisfaction Guarantee. Should you find any coin you buy from us to be defective in either workmanship or materials, we'll replace it at no extra cost to you.
If you'd like to find out more, give us a call – toll free – at 877.670.2646. You can also email us at [email protected]. If you want to give your loved ones a gift they're sure to appreciate, consider custom coins from Military Coins USA!