Challenge Coins For Business
Rick Cundiff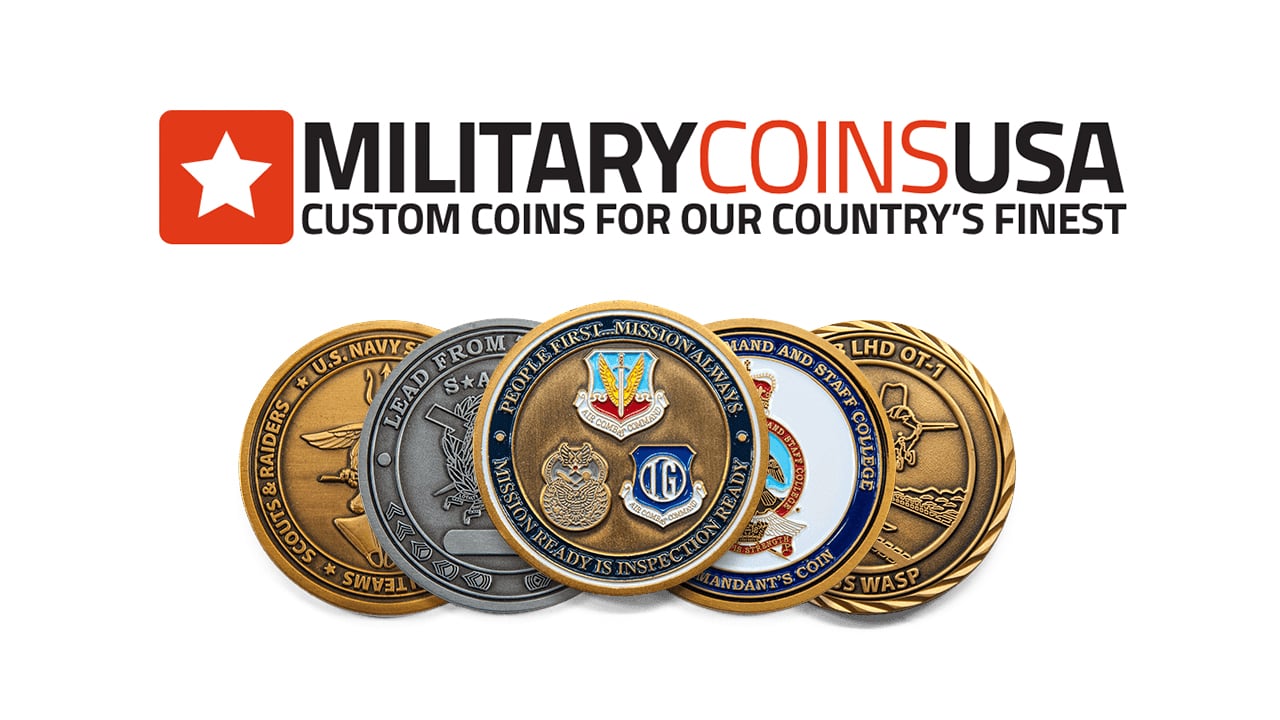 Custom challenge coins have long been a popular aspect of U.S. military life. In recent years, custom coins have become more common in civilian life as well. Nonprofits, government agencies, and others have adopted coins as a way to commemorate special occasions, outstanding achievement or years of service.
Now, challenge coins for business are an innovative way for companies to recognize individuals and teams, celebrate important milestones and even reduce employee turnover. The benefits of business coins are many.
A Brief History of Custom Coins
Custom coins as a means of appreciation date back to ancient times. They have been used to recognize accomplishments in battle as far back as Roman times.
U.S. military challenge coins are a more recent development, dating back only about a hundred years. Legend has it they originated in the Army Air Corps during World War I. They have grown exceptionally popular over the years, and are now common among all branches of the U.S. Armed Forces. Each unit, squad or another group typically has its own custom designed coin.
In the civilian community, custom coins were first adopted by organizations with a military-style structure, such as police and fire departments. They are used to promote camaraderie within the department, and, as with the military, within specific departments, squads or agencies.
Custom Business Coins
In recent years, custom coins for business have become increasingly popular as well. They've proved to have multiple uses in the corporate world. In today's business environment, anything that can help reduce employee turnover gives a company a competitive edge, both in the search for new employees and the marketplace.
It's no surprise that people want to feel valued in the workplace. The majority of people who change jobs do so not because they are unhappy with their pay, but because they don't feel appreciated by management. Custom coins are a motivational tool that can help reverse that trend.
Studies have shown that employees appreciate even small tokens such as lapel pins or custom coins that show corporate leaders value their contributions. When presented at company-wide recognition ceremonies, custom coins become a part of a total package of recognition that helps inspire loyalty and job longevity.
Many businesses present custom coins as a way to recognize outstanding achievement. Whether for completing a major project, meeting sales or revenue goals or improving quality control, they're a welcome gesture of appreciation.
Some companies celebrate years of service with coins and/or lapel pins. With either, the employee gains recognition at a companywide gathering, and a keepsake they can carry or display proudly.
Choosing a Custom Coin Provider
The key to getting great corporate custom coins is finding a great coin provider. It's not hard to do, with a few tips.
Start by looking for a company that's been around for at least a few years. You want to see a track record of success, preferably by a company that has sold coins to every branch of the U.S. Armed Forces. Starting an internet business is easy; satisfying customers well enough to stay in business for a decade or more is tough.
Look for a company that stands behind their work. You want to deal with a business that isn't afraid to offer a 100% Satisfaction Guarantee on everything they sell.
Ask about pricing. A great provider will never charge you for artwork or revisions, will offer up to 5 colors free per design, and will even ship your coins free to any address in the continental United States.
In other words, you're looking for Military Coins USA.
We've been creating custom coins for service members, nonprofit organizations, government agencies, companies, and individuals for 15 years. Our artists are among the best in the industry. We use state of the art production techniques and equipment.
We'll make sure your company logo or trademark is reproduced accurately. We refuse to be undersold too – if you find a lower price – anywhere – on identical custom business coins, let us know. We'll match or beat that price to earn your business.
Once we do earn your business, we back up everything we say. Every coin and related item we sell is covered by our 100% Satisfaction Guarantee. Find a defect in any coin you buy from us, in either workmanship or materials, and we'll make it right. We'll gladly replace that coin at no additional cost to you. We don't want just a one-time sale. We want to earn your custom coin business for life.
So what are you waiting for? Let us show you how custom business coins can enhance your company morale and increase employee loyalty. Just fill out our no-obligation Free Quote form, or call us toll-free at 877-670-2646. We'll respond promptly with a free quote for terrific looking coins. Make Military Coins USA your custom coin provider!